Hi! I'm Brittanie Shey, and this is Eat Your Makeup, a newsletter of weird and wonderful recommendations. I'm glad you're here!
Over the past several years I have downloaded and deleted the New York Times Crossword Puzzle app at least half a dozen times. I always balked at the price ($7/month or $40/year), but then six months later I'd download it again, maybe hoping that something had changed.

Finally last week I decided to just treat myself and go for it. Our Current Situation calls for small pleasures, and the crossword is now something I look forward to each morning. I get a little jolt of endorphins from finishing the early week (easy) puzzles, plus the mini puzzles, which usually take me less than a minute. My record for a Monday puzzle is just under 10 minutes.
Doing the crossword gives me something to focus on besides, you know, everything else. It gets me off the internet. It's not unlike my knitting, in that it makes me happy, gets me out of my head, and gives me a sense of accomplishment.

I don't know why I deprived myself of this before, but as our current situation continues to persist, I encourage you to look for little ways to indulge yourself, to give yourself a little gift or a sense of escape. Maybe it's keeping treats in the house, or watching a favorite childhood movie. Maybe it's giving yourself just a little more space in the morning. Listen to what your body (and mind) needs.
---
Why Not Start Coloring?
Coloring is a great distresser and something you can do while watching TV that doesn't require much focus. I've seen several cool books and printables, like MOMA's prints of Louise Lawler's gallery tracings and this book from the Austin Chronicle, the sales of which will benefit local artists and which is still taking commissions.
Pantry Party
Epicurious has released a nifty tool to help you find recipes based on ingredients already in your pantry.
Related: pasta shapes for your emotional state. I'm stortini.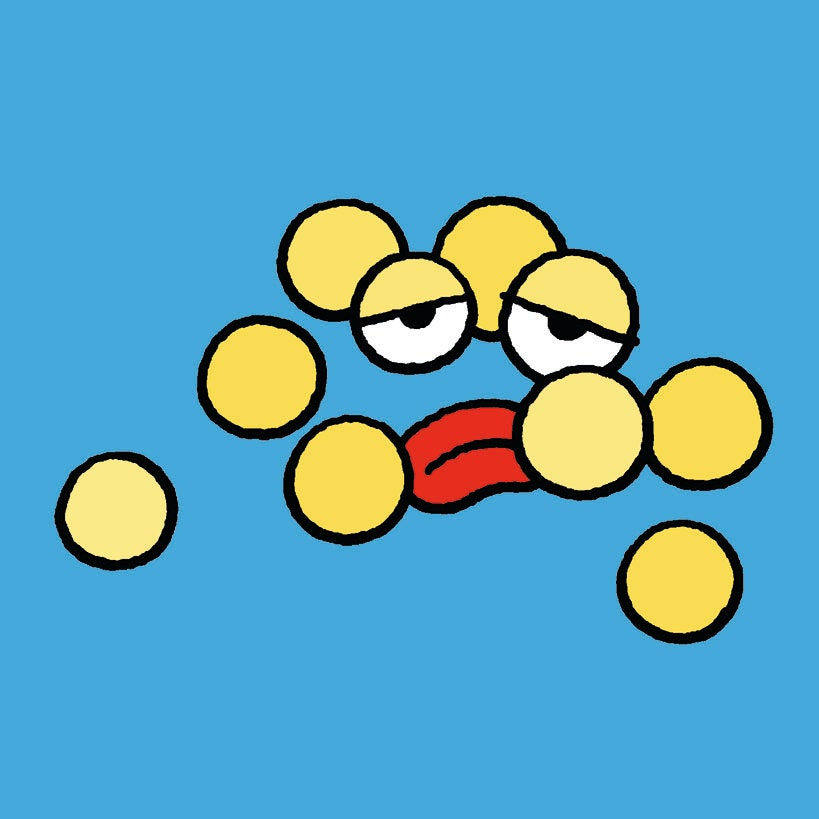 Closing of The Church of the Holy Sepulchre in Jerusalem
Just a fascinating thread (and video) about the guy who holds the key.
Requisite Dog Content
Time To Get Ill
The Beastie Boys meet Joan Rivers, 1987.
---
If you liked this email, click the ♡ below, please forward it to your friends or share the link on social media. If you're seeing this newsletter for the first time, subscribe to get it every week. Read the archive here. You can also respond directly to this message with thoughts or questions.

You can follow (and compete with) me on the NYT crossword app here.